Where to start when painting a house
Painting your house can be both exciting and daunting. New exterior paint increases street appeal and gives a fresh look to the building, making it more inviting and a stand out in its surroundings. New interior paint offers an inexpensive, simple, yet effective way to totally transform an entire space. However, to achieve your desired finish, you must be methodical and plan what you are going to do before you start. There are several important steps to take as you plan your house painting project. Here, we outline basic considerations that lead to a successful project.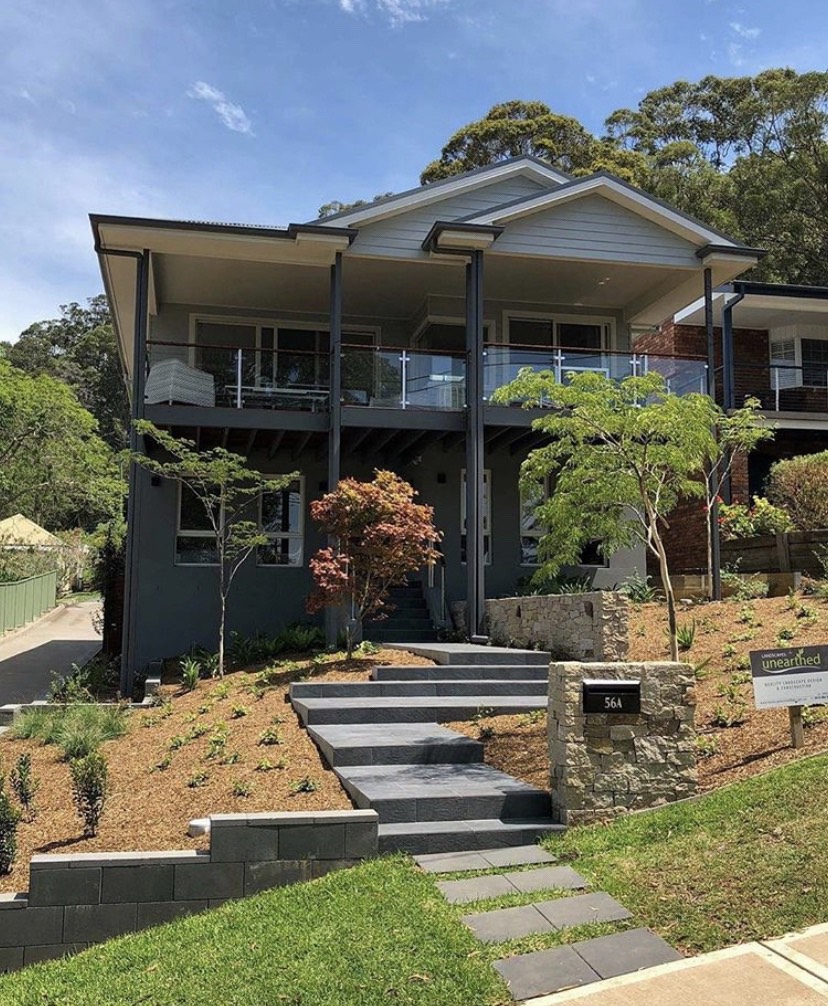 Major Considerations When Painting A House

Exterior painting requires more thought and commitment than interior painting. As the size and current external condition of your home will dramatically affect the time, money and energy required to complete. In addition, painting cannot be done in all types of weather. Calm sunny weather is ideal as it is most effective for drying the paint.
Below are a few points to consider when planning an exterior paint job:
Will it be a do-it-yourself project, or will you hire a professional?

Are you painting to protect the building shell or for aesthetic reasons?

Are you planning to sell your home?

What is the current condition of the exterior of the house? Will you need to fill holes or make other repairs before you start?

How much time and money are you willing to dedicate to the project?

How much paint do you need?

What type of paint is on the exterior? If the building has lead paint, check with your local government about guidelines for removing lead paint. If you have a doubt about the presence of lead, there are several ways to test for it, including home test kits, X-ray fluorescence and laboratory analysis.

In choosing colours, consider the architectural style of the home and the overall look of the neighbourhood.

Consider safety factors if your home has more than one storey.
Although interior painting also requires planning, it can typically be carried out quicker, as the weather does not affect work. Usually, one day is enough to paint the interior walls in a room. However, painting doors, windows and trims takes time to prep correctly and requires precision work for a good finish.
As you prepare to paint inside, consider these factors:
Are you planning on doing the work yourself?

What repairs are required? Look for water damage, mould, damaged plaster, nail holes and other anomalies that must be corrected in the prep stage before applying paint.

What type of paint is on the walls and trim? Lead may be present in paint, primer, timber coatings, plaster and cement surfaces.

How much time and money are you willing to spend?

What is the purpose for the paint job? Do you simply want new colours to enhance décor, or are you planning to sell the home?

As you select colours, think about how long you will have to live with the choice. Although it may be exciting to go with the latest designer shades, you may tire of them quickly. Instead, consider your lifestyle and the atmosphere you would like to create in a room.
Preparing the Exterior to Paint

If you have carried out any necessary repairs to the exterior walls of your home, you can now start the painting preparation process. You may have to remove guttering, downpipes and other external fixtures so that you can prime and paint areas underneath or behind them. Remove old caulk around windows, doors and other areas. Another tip is to use masking or painter's tape around doors, windows and other fittings to ensure a neat border is kept between the areas to prevent 'bleeding'. Drop cloths are also vital to protect plants, grass, soil and pavement around the home.
Preparing surfaces correctly is essential for the paint to adhere to walls and trim and achieve the best finish possible. It also affects how the job looks after completion and how long the paint will last. There are many ways to prepare surfaces. These include hand sanding, machine sanding, pressure washing and scraping. If you wash surfaces, let them dry completely before applying sealer, primer or paint. If mould or mildew is present, wash surfaces with an antifungal preparation or detergent. It is also crucial to wear eye protection when you prepare surfaces to prevent harm to you eyes.
The material of the siding on a home also affects how the paint looks after it has dried. Therefore, it is important to use a high quality paint suitable for these surfaces. Furthermore, to keep vinyl from buckling from UV rays and the heat of sunlight, experts recommend using lighter shades of paint because they do not absorb as much heat.
Safety is always the primary concern and painting can often present high risk situations due to heights. To avoid the risk of falling, never overextend your reach on a ladder. In addition, if you apply paint from an angle, you may end up with uneven lap marks, which will affect the look and durability of the paint. Many painters recommend starting from the top and working down.
Good quality materials are crucial to achieve the best result, cheap isn't always the answer! Use high quality materials to apply paint as more often than not, cheap brushes shed bristles and are extremely obvious on any surface. Furthermore, cheap paint rollers shed their nap, which will also affect the way the paint looks. You can see the difference with high quality brushes and a paint roller applying paint seamlessly, resulting in a smooth and even surface. It is also crucial to let the paint dry between coats, with the climate, moisture and temperature. However patience is the key to achieve the nicest finish!
Painting Interiors

Painting the interior of your home similarly involves many of the steps outlined above for painting exteriors. However, the range of colours and surface treatments is almost endless, limited only by your imagination. Different colour shades evoke a mood and atmosphere, therefore it is important to take the time to carefully consider colours as you plan. Warm colours include reds, oranges yellows, and beiges whereas cool colours are usually blues, greens or purples and greys. If you want to evoke a cosy, warm feeling, lean towards warmer toned colours, but if you prefer a more crisp look, go for colours breathing cool tones.
Below are some more tips to help with your interior paint job:
Pay attention to undertones, which include yellow, red, blue and green. Undertones should complement furnishings, accessories and other components of the interior. If you select what appears to be a neutral shade of beige, the wrong undertone may clash with other features in the space. To be sure, bring swatches and samples home, to hold each up next to upholstery, furnishings, or other key features of the space – to see if the shades are complementary. It is also beneficial to see these samples in the different types of light present in your home, including sunlight and indirect light. If you are unsure, paint professionals or colour consultants are more than happy to guide you in the right direction and offer advice!

As you plan your interior, it is also crucial to consider the function of each room. Bathrooms, laundry rooms and kitchens build up moisture and heat that can affect the durability of paint. A professional will recommend surface treatments for these rooms that retard mildew and mould growth. An experienced professional can also recommend paints that endure under conditions like these.

For other rooms, again it is important to consider the mood and atmosphere you are trying to achieve in each particular space. You may want neutral or cool colours for dining areas and bedrooms. In contrast, warm and vibrant colours can liven up a children's play area. Textures, highlights and complementary shades can also add further drama and interest into a room that may be lacking some personality. A professional interior designer or colour consultant can help you decide how to approach the area to achieve the desired atmosphere for each individual space.
Working With a Professional

An experienced, professional painter can simplify the process of painting your home. A professional will help you assess your needs, identify areas that require repairs and also ways to fix things. They are also experienced in recommending paint colours as they have typically worked on many homes of all different era's and styles.
A professional painter knows how to prepare surfaces, including when sealers are needed and what types of primers are effective for the area to be painted and achieve the highest level of finish. A professional is also familiar with the different types of paints and can recommend durable applications that weather well in our climate of Newcastle in New South Wales. The last thing you want is to have new paint fail after a storm or scorching summer temperatures!
If lead paint is what is currently applied to your home, using a professional can save you a lot of time and headaches! Professionals have the equipment and experience required to deal with lead paint, including removing paint from surfaces, capturing dust, cleaning up and disposing of the material. Even if lead paint is not an issue, working with a professional painter can definitely save money and time, particularly for exteriors – by having the right equipment and tools capable to complete the job efficiently and to a high standard.
Last but certainly not least, hiring a crew saves time! A painting crew can typically paint the entire exterior of an average-sized, two-storey home in less than a week. This time-frame includes the cleaning, prepping and priming as well as the painting itself. A job of this scale and detail could take the everyday DIY-lover well over a month to do the same job and most likely not up to the same high level of finish! Most importantly, a professional paint job should last approximately eight years – which leaves you plenty of time to complete your other DIY projects!
When choosing the painter right for you, common sense is key! As well as a few other points outlined below:
Ask to see a portfolio of previous work. Reputable companies are usually happy to showcase their skills and finished jobs.

Ask for references, and call them. Ask previous clients if the contractor stayed within the budget and time estimates. Ask if any problems developed and how they were handled. Ask if they would use the same contractor again.

Verify what is included in the estimate, such as sanding and other surface preparations, priming walls and trim, types of paint, number of coats, touch-ups and clean-up.

Confirm how furniture will be moved and how unpainted surfaces will be protected.

Discuss how payments will be made. You may be required to give an advance for purchase of supplies. You may decide to withhold a percentage until you give final approval for the work completed.

Get everything in writing, including the scope of the project, budget estimate, material costs and time required to complete the work.
For help with your house painting project, contact Gavin at Hunter Coast Painting. Hunter Coast Painting have provided painting works for residential and commercial renovations and new construction in Newcastle and nearby communities for more than 10 years. Gavin Kane, the company's founder and director, has worked on upscale properties in Europe, Britain and Australia. He has most notably been nominated for the Painter of the Year Award in 2012 by Housing Industry Australia.
Gavin's mission at Hunter Coast Painting is to provide 5-star work at affordable rates. He emphasises personalised service and ensures that his clients are satisfied with the quality of his work. He works with an eye for detail, focusing on creating a vibrant, attractive home or commercial space. Gavin takes the time to understand your needs and tastes, tailoring each job to suit your unique requirements. High-quality paints, experienced crews and a commitment to a high quality result in a beautiful, long-lasting finish is what sets Hunter Coast Painting aside. Hunter Coast Painting offers honest, on-time and reliable services and are most proud of their high level of customer service and satisfaction.
As you plan your house painting project, take to heart the words of Lewis Carroll: Start at the beginning and go on until you come to the end. An experienced professional can lead you through the maze of choices to arrive at an attractive, aesthetically pleasing end.
Gavin, is the founder and director of Hunter Coast Painting an experienced Newcastle Painter. Combining 10 years experience in the industry and having worked on multi-million dollar homes in Europe and Australia, Gavin is able to provide a wealth of knowledge and experience.