If the render on your exterior walls have started to look shabby and chip off, it may be a good time to consider a light touch-up. Painting over a rendered surface breathes life into old homes and can boost property value.
But if you're not sure how to paint over render or which paint can adhere to such conditions, this guide can help. We will also highlight some expert tips for painting a rendered house, especially walls that are susceptible to cracks and mould.
Before that, let's dig into what house rendering is.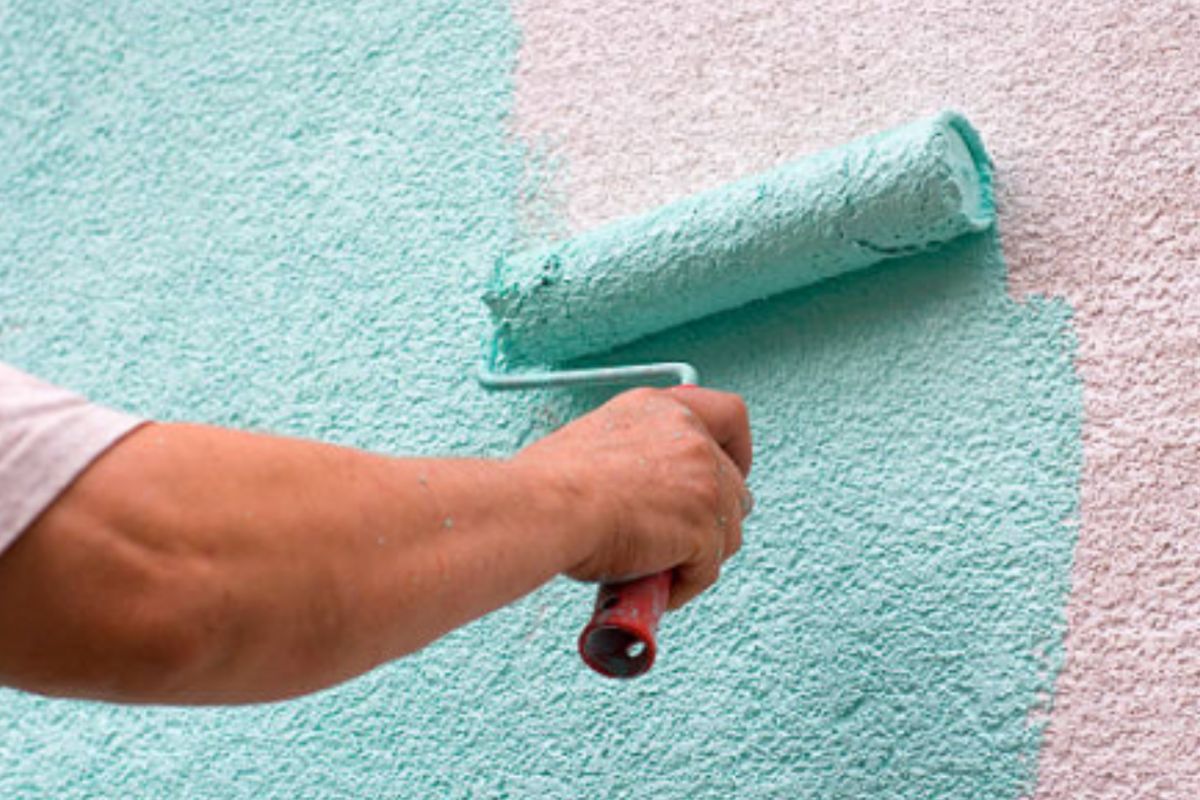 What is House Rendering? Here are Expert Tips to Paint Rendered Walls
House rendering is a process where you apply a coat of lime or cement to the exteriors (slate, brickwork, blue board, etc.) to ensure a textured surface. Besides enhancing aesthetics, house rendering protects your exteriors, slows down aging, and provides insulation.
Whether it's the whole house or a rendered terrace, house painting helps maintain structural integrity and prevent excess moisture.
How Can You Prepare a Rendered House for a Painting Job?
There's nothing better than freshly painted doors and windows to liven up your exteriors with weather-resistant paint. We recommend going for a long-lasting, durable, and moisture-resistant shade with a good repaint time.
But when preparing the surface, make sure you repair damaged holes with exterior-grade render filler. Additionally, remove loose render with a stiff brush and quality sandpaper, and use painter's tape to protect windows and frames.
How to Clean Exterior Rendered Walls?
Combining a heavy pressure wash with an anti-mould disinfectant offers a quick solution to cleaning and sanitizing the exterior of your home. It creates a porous surface on which new coatings will stick, without experiencing efflorescence. 
Keep in mind that holes across control joints should be addressed immediately by removing loose, crackling render. You can also repair the render using a strip of polyurethane sealant, allowing you to bridge any control cracking.
How Does the Type of Render Affect the Paint Job?
Since there are different kinds of renders, from silicone to lime render, it's not always straightforward figuring out what paint type is most suitable. For instance, silicone-based paints are best suited for silicone renders, offering a water-resistant surface that's highly breathable.
Moisture-resistant masonry paint is an excellent choice for rendered walls most susceptible to a wet edge or dampening. Whether you own a silicone or lime-rendered property, highly breathable masonry paint is most suitable for older, traditional homes.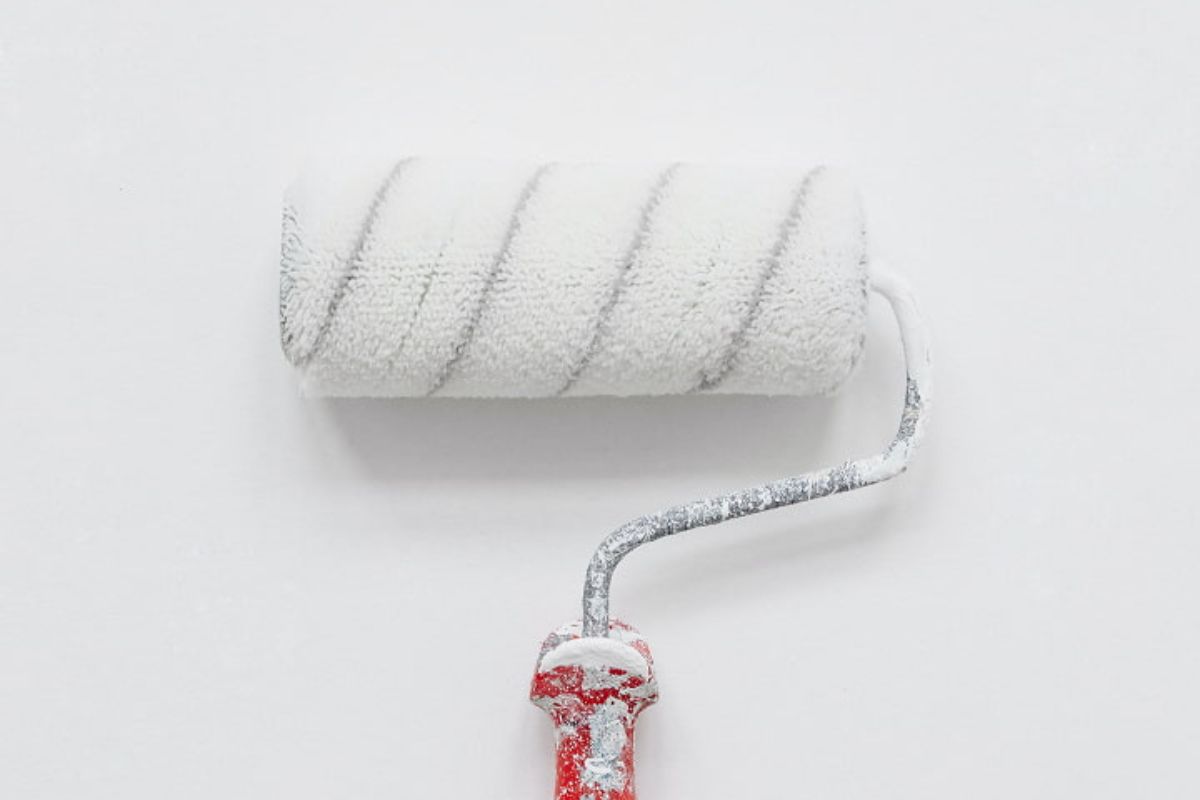 What Impact Does Priming Have on Newly Rendered Walls?
A newly rendered wall or a pebble-dashed surface is prone to blistering. Once the surface is cleaned, apply a wall primer or a stabilizing solution to reduce such an effect. Many experts also recommend using a thinning mixture of the paint to seal the surface.
What Safety Precautions Apply for a Paint Render?
When it comes to painting cement-rendered walls, safety comes first!
This is most lucrative with the kind of tools and equipment you're using during the painting process, like a good sturdy ladder. It should be long enough to move into corners and placed atop a firm surface, at level with the ground. If using an extendable ladder, make sure at least three rungs overlap in sequence.
Another way to prepare a rendered wall is by using drop sheets or dust sheets for protecting the floor against spills. You should also mask sharp edges across window panes, trim lines, and edges you don't want to stain. We recommend canvas drop cloths with plastic lining to protect furniture, upholstery, and other items against paint stains.
Do You Need a Permit to Paint a Rendered House?
Technically, you don't need any permits for repairs, maintenance, and minor improvements, like painting a rendered wall. Those living in a listed property will require consent for any significant works from the building committee.
For instance, replacing weatherboard exteriors are not so heavily regulated compared to properties finished in brick and you wish to render the property. In such a case, planning permission would be required as the materials proposed are not similar in appearance.
How to Ensure an Excellent Coat on Rendered Exterior Walls?
Always start your paint job on a dry and cloudy day to avoid the glare of the sun. Under optimal temperature conditions, a paint stirrer and large rollers are all you need to ensure the perfect finish. Whilst painting a rendered wall, it's best to apply the first coat top to bottom, working along the trim, without cutting in too soon.
Looking for Professional Painters?
If you're short on time and resources, get in touch with Hunter Coast Painting and start painting a rendered wall with an expert.
Our team of professional commercial painters, licensed house painters, and industry-driven designers offer a range of residential painting services in Newcastle and Lake Macquarie – contact us today! 
Gavin, is the founder and director of Hunter Coast Painting who are experienced Newcastle Painters. Combining 10 years experience in the industry and having worked on multi-million dollar homes in Europe and Australia, Gavin is able to provide a wealth of knowledge and experience.