When summer hits, we all get tempted to add a new lick of paint to our homes. Whether that's touching up a previous paint job or completely repainting the front door, every painter will need a trusty set of painting tools.
But what tools do you need, and are there any alternatives that you can use?
Below you can find our guide to some of the best painting tools any painter will need. So grab your trusty brush and your can of paint and get ready to spruce up your home!
These Are the Painting Tools Every Painter Needs
Rollers
The quintessential painter tool is a painting roller. These are used to ensure that any walls painted get even coverage. They are one of the most important painting tools when it comes to home decoration!
Rollers come in all shapes and sizes, and there are even a few options out there with embossed patterns. Whether you are looking to paint a residential or commercial property, you should always consider investing in a decent set of roller brushes.
Embossed roller
If you are looking for a painting tool that can add texture to your walls, then an embossed roller is an excellent option. An embossed roller will feature a pattern embossed onto the rolling head that can help you create unique patterns across your painted surface.
They can be slightly more expensive than most other roller options, but if you want a patterned surface, they are your best option!
Roller extension pole with adjustable angle
A roller extension pole is an extremely handy tool to have if you are looking to paint hard to reach surfaces. It will allow you to reach any high ceilings found in a range of commercial paint jobs.
An adjustable angle pole will also allow you to evenly paint corners without smudging paint onto ceilings.
Roller trays
A roller tray, or paint tray, is simply used to hold the paint you are using. Unlike a brush, you don't want to dip your roller into a paint can; this won't offer even coverage. A roller tray is an extremely handy tool and shouldn't be overlooked.
Brushes
When you're trying to tidy up your painted corners or add a unique pattern to a wall, a brush is an excellent tool. Unlike rollers, they specialise in coating smaller areas in paint and offer far more flexibility.
There are thousands of different paintbrush sizes out there, with some unique angled options perfect for cutting in and painting trim.
Paintbrush cleaner
Once you've finished painting, you will want to clean up your paintbrush and paint roller. One of the best options on the market for this is a special solution known as paintbrush cleaner – although you can mix your own if you are on a budget.
There are many cheap paintbrush cleaners out there, perfect for budget paint jobs, so don't feel like you need to splash out on a premium product!
Painter's tape
High-quality painter's tape is used to help prevent paint from streaking onto surfaces that you don't want to cover in paint. It is especially useful when it comes to door frames and corner painting jobs, as it can be hard to control exactly where your paint should go.
If you don't want to splash out on painting tape, you can use masking tape as a decent alternative!
Sanding sponges
Sanding sponges are an excellent tool to have for any DIY task. Before you lay on a coat of paint on high walls or ceilings, you may need to sand down the surface so the paint settles evenly. Sanding sponges are fairly cheap and extremely effective!
Putty knife
If the wall you are looking to add more paint to has holes or cracks, you may need a putty knife. Your typical putty knife is used to help you evenly spread filler into any holes, cracks and seams to ensure your wall is smooth and ready for a fresh coat.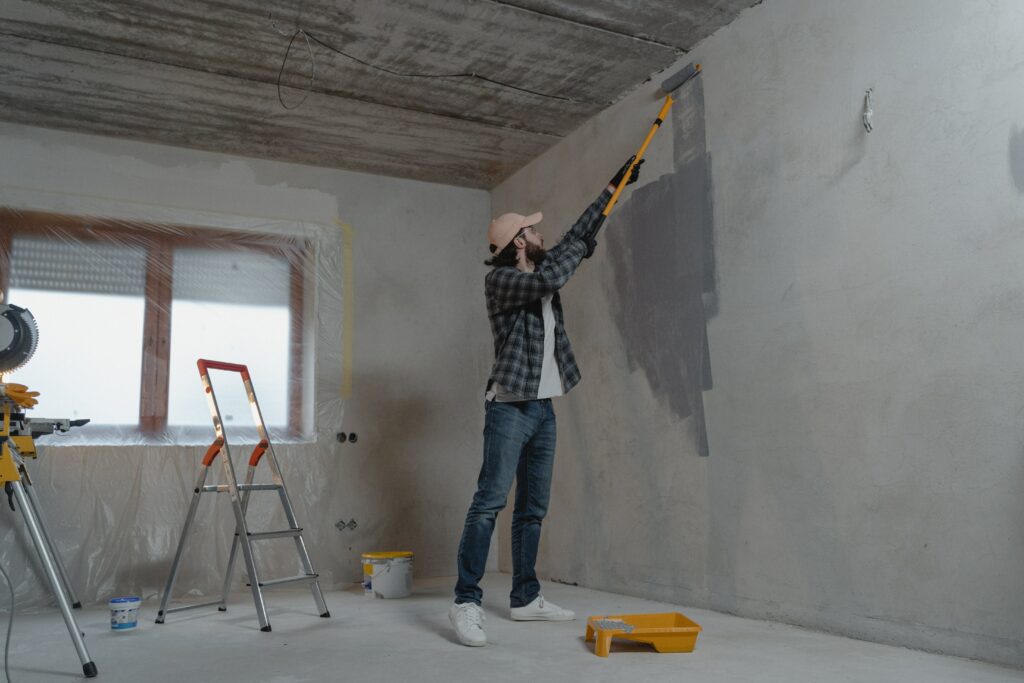 Drop cloth
As paint is a liquid, it can get everywhere. No matter how skilled you are, you are always going to drop some paint, which is why a drop cloth is so important. Drop cloths are used to protect any flooring from paint spillage and ensure your carpet and laminate floor remains spotless.
They are two main types of cloth out there, fabric and canvas drop cloths. Your choice of drop sheet will generally come down to personal preference.
Paint sprayer
Paint sprayers are incredibly effective and can help you paint large surfaces in minutes, however, they are also expensive. If you want the best tools for the job, then a sprayer is worth investing in, but you won't need one for most painting jobs.
Edger
An excellent alternative to using tape is a paint edger. An edger will slot onto your roller or wall brushes and can help you avoid getting paint on corner surfaces. They can be tricky to use at first, but once you get the hang of them, they are extremely easy to use!
Paint bucket
Tipping your paint from the can to a bucket can help you avoid spillages and remove the need for a painting tray. They are best suited to large painting jobs but can help you paint efficiently and with minimal spillage.
Painter's tool
Sometimes it can be hard to keep track of every tool you need when painting. Luckily, a painter's tool is the swiss-army-knife for painters. Most painter's tools will offer you a putty knife, paint roller cleaner and paint scraper in one handy tool!
Touch-up tool
Once your paint job is complete, you may need to touch up corners and edges. There isn't a single tool for doing this but there are a few options out there. Pencils and small brushes can work wonders when it comes to touching up your final paint job.
Pre-mixed spackling
Damaged walls can be extremely hard to get an even coverage of paint onto. This is why spackling and joint compounds are commonly used to help repair walls throughout your or your client's home.
Spackling is slightly thicker than most joint compounds. However, it is fairly elastic, which is perfect for small jobs. Consider how much spackling or joint compound you need before you start, as you may not require a large bottle just to fill in a few nail holes.
Paint remover
If you need to remove old paint from a surface before you start, then you will want to invest in a paint remover solution. Paint remover is an excellent investment if you want to give your home a new lick of paint.
Be warned that it can be hard to know exactly how much paint remover you will need for a specific surface. Be sure to stick to the instructions found on most paint remover bottles to ensure you don't damage any old surfaces.
Step Ladder
Although a roller extender can help you reach high surfaces, it isn't the best option if you are looking to touch up room corners. If you need to use a brush or you are looking to touch up a paint job, then you will want to invest in a step ladder to comfortably reach corners and edges between the ceiling and the wall.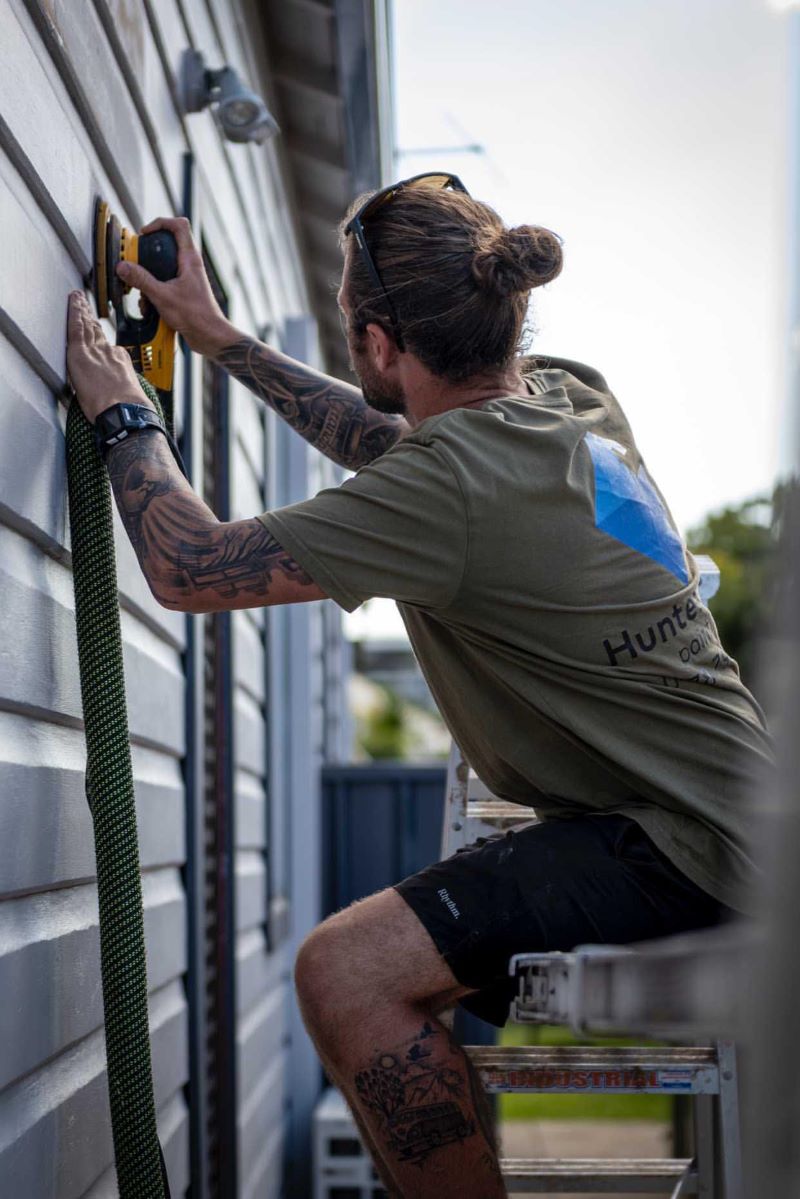 FAQs
What is a pure bristle brush?
A pure bristle brush, or natural bristle brush as they are sometimes called, are best suited for oil-based paint types. This is because a pure bristle brush will absorb the water found in most paint types which can lead to a difficult painting job.
What grit sandpaper is best for paint?
The best grit depends on the surface you are painting on. For wooden surfaces, you should consider using 150 grit sandpaper. You can also use 100 grit sandpaper for most softer surfaces before you apply a coat of paint.
How do you get dried paint out of a paintbrush?
This will depend on the paint used. Latex paint will generally wash out of your brushes' bristles with hot soapy water, but it may take some scrubbing. For stubborn paint, consider soaking the head of your brush in vinegar, as this will help soften the brush and ease out the lingering paint.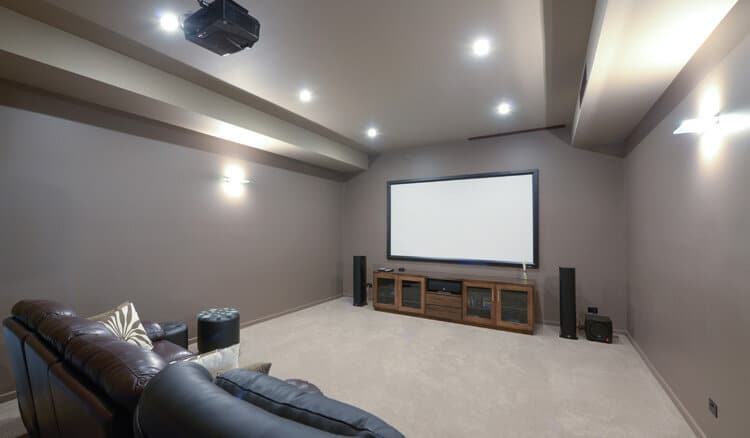 Now that you know what tools you need for your next painting job, you should be ready to get stuck in. However, if you are looking for a professional service you can rely on, contact us via our online booking form or call us now on 0478 798 854!
Here at Hunter Coast Painting, we are experienced in residential painting and commercial painting, ensuring that your next paint job is the talk of the town!
Gavin, is the founder and director of Hunter Coast Painting who are experienced Newcastle Painters. Combining 10 years experience in the industry and having worked on multi-million dollar homes in Europe and Australia, Gavin is able to provide a wealth of knowledge and experience.