Painting Brick House Exterior Tips and Tricks
Painting the exterior of brick houses can give them a fresh new look and increase their curb appeal. Whether you want to update the colour of your home, cover up marks or stains, or simply protect the brick from the elements, painting the exterior of your brick home can be a great solution. However, it's important to approach the project carefully to ensure that the finished product looks great and lasts for years to come.
What Makes Brick Different From Other House Exteriors?
Exterior brick is a popular material, and for good reason. It has several advantages over other materials like wood, vinyl, or stucco. Here are a few reasons why brick is different from other house exteriors:
Durability
Brick is one of the most durable building materials available. It can withstand extreme weather conditions, including high winds, hail, and heavy rain. Brick is also resistant to fire, termites, and other pests, making it a great choice for homeowners who want a low-maintenance exterior.
Energy Efficiency
Brick is an excellent insulator, which means it can help keep your home cool in the summer and warm in the winter. This can lead to significant energy savings over time, as you won't have to rely as heavily on heating and cooling systems.
Aesthetics
Brick has a timeless, classic look that never goes out of style. It's available in a wide range of colours and textures, so you can choose a style that complements your home's architecture and your personal taste. Plus, brick is easy to paint or cover, so you can change the colour and style if you ever want to update your home's look.
Maintenance
Brick requires very little maintenance compared to other materials. It doesn't need to be painted or stained, and it won't rot or warp over time. Any dirt or grime can be easily cleaned off with a pressure washer or a simple scrub brush and soap.
Overall, brick is a great choice for homeowners who want a durable, energy-efficient, and low-maintenance exterior. While it may be more expensive upfront, the long-term benefits make it a worthwhile investment.
The Importance of Pre-Painting Preparation
Before painting exterior brick homes, it is important to properly prepare the surface to ensure the paint adheres well and lasts for a long time. Preparation involves several steps, including cleaning the brick surface, repairing damaged bricks, and priming the brick surface.
Cleaning the Brick Surface
The first step in pre-painting preparation is to thoroughly clean the brick surface. This involves removing any dirt, debris, or loose paint from the surface. A pressure washer can be used to clean the brick surface, but care must be taken not to damage the surface. Alternatively, a solution of water and mild detergent can be used to clean the surface.
Repairing Damaged Bricks
The next step in pre-painting preparation is to repair any damaged bricks. This includes filling in any cracks or holes in the bricks, and replacing any severely damaged bricks. It is important to use a mortar that is compatible with the existing mortar to ensure a strong bond
Priming the Brick Surface
The final step of preparation before you paint brick is to prime the surface. Priming the surface helps the paint adhere better and last longer. A high-quality acrylic primer should be used, and it should be applied evenly to the surface.
Choosing the Right Paint for Brick Exteriors
When you want to paint exterior brick, choosing the right type of paint is as crucial as choosing the paint colour. Not all paints are created equal – especially when painting a brick wall – and selecting the wrong one can lead to peeling, cracking, and other issues
Acrylic Latex Paint
Acrylic latex paint is a popular choice for painting brick exteriors. It's easy to apply, dries quickly, and is resistant to fading and cracking. Acrylic latex paint is also breathable, which means it allows moisture to escape, preventing it from getting trapped behind the paint and causing damage to the brick. It's also easy to clean and maintain, making it a great choice for homeowners who want a low-maintenance option.
Elastometric Paint
Elastometric paint is a type of paint that is thick and strong. This makes it a great choice for brick, as it is quite flexible and resistant to the elements. Elastometric paint is also resistant to cracking and peeling, and it can help to seal small cracks in the brick. However, it's important to note that this type of paint can be more difficult to apply than other types of paint, and it may require a professional for best results.
Masonry Paint
Masonry paint is specifically designed for use on brick, concrete, and other masonry surfaces. It's durable, long-lasting, and resistant to fading and cracking. Masonry paint is also breathable, which means it allows moisture to escape, preventing it from getting trapped behind the paint and causing damage to the brick. It's available in a wide range of colours and finishes, making it a great choice for homeowners who want to update the look of their home's exterior.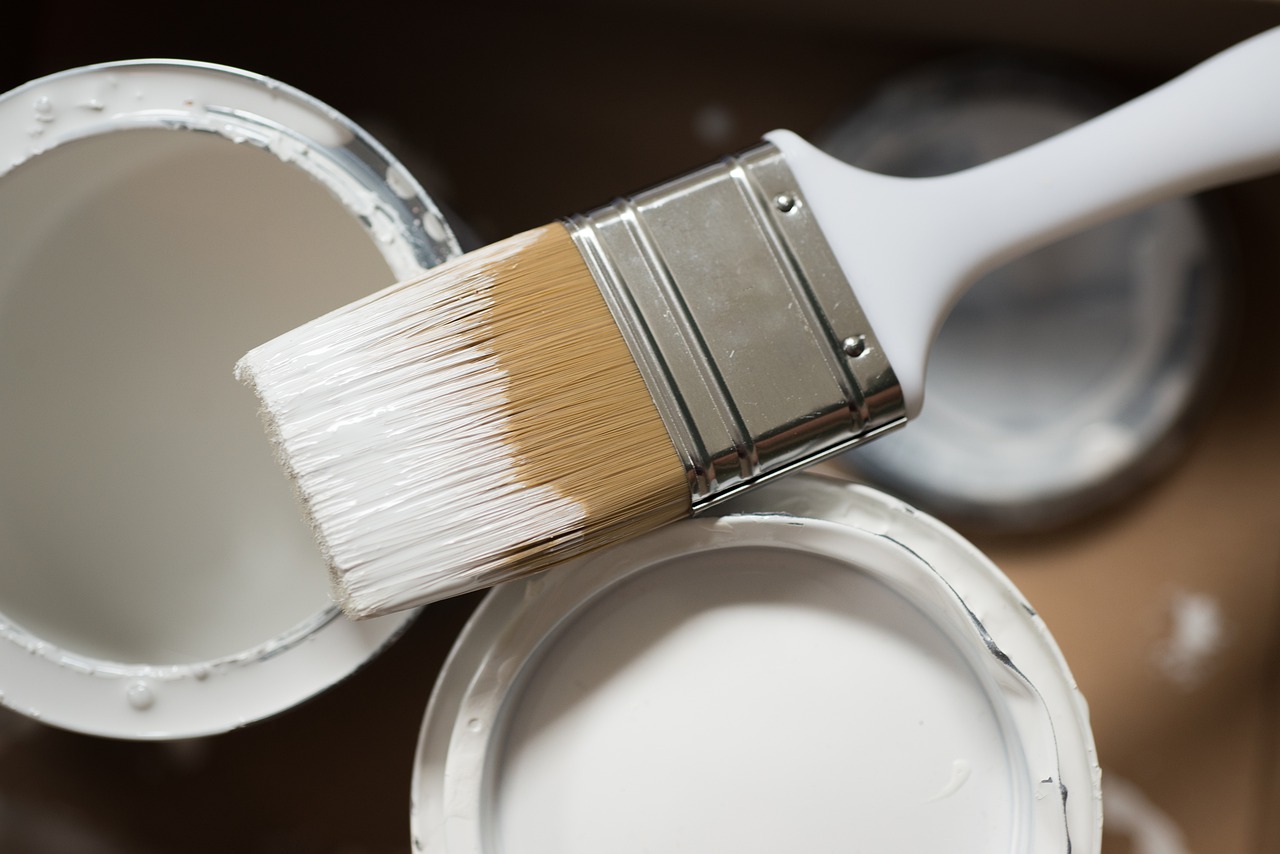 The Painting Process
When it comes to painting a brick exterior, the process can be a bit more involved than painting other types of surfaces. Here are some key steps to follow:
How Many Coats Should You Apply?
When painting a brick exterior, it's generally recommended to apply two coats of paint. This will ensure that the surface is fully covered and that the paint will last for as long as possible. However, if the surface is particularly rough or porous, you may need to apply an additional coat to ensure full coverage.
Tools Required for Painting Brick Exteriors
To paint a brick exterior, you'll need a few key tools:
Paintbrushes:

You'll need a variety of paintbrushes in different sizes to ensure that you can access all areas of the surface you're painting.

Rollers:

A roller can be useful for applying paint to large, flat areas of the surface.

Extension Pole: This is used on your roller to extend your reach on large surfaces. 

Paint scraper:

If there's any loose or peeling paint on the surface, you'll need a paint scraper to remove it before you start painting.

Paint trays:

Of course, you'll need paint trays to hold your paint.

Ladders or scaffolding:

Depending on the height of the house, you may need to use ladders or scaffolding to reach the higher areas of the walls.

Drop Sheets:

Using drop sheets makes clean up at the end of the project much easier.

Paint Stirrer:

While you are painting, it's important to keep the paint fresh and prevent it from drying out by stirring it as needed.
Post-Painting Care and Maintenance
After painting the exterior of a brick house, it is important to take proper care of the painted surface to ensure it stays looking great for years to come. Here are some care and maintenance tips for painted brick homes to keep in mind:
Cleaning
Regular cleaning is essential to maintain the appearance of the painted surface. Dirt, grime, and other debris can accumulate on the surface over time, making it look dull and dirty. To clean the painted surface, use a soft-bristled brush and a mild detergent solution, or you can use a pressure washer device if you have one. Avoid using abrasive cleaners or scrubbers that can scratch the surface.
Touch-ups
Over time, the painted surface may develop small chips, cracks, or other imperfections. These can be easily fixed with touch-up paint. Keep some extra paint on hand for this purpose, as it can be difficult to match the original paint color if you need to purchase it later.
Repairs
Small issues can often be fixed with a simple touch-up, but larger issues may require more extensive repairs. In some cases, it may be necessary to repaint the entire surface.
Protection
To protect the painted surface from damage, it is important to take steps to prevent moisture penetration. This can be done by ensuring that gutters and downspouts are working properly, and by sealing any cracks or gaps in the brickwork.
By following these post-painting care and maintenance tips, homeowners can ensure that their painted brick house exterior looks great for years to come.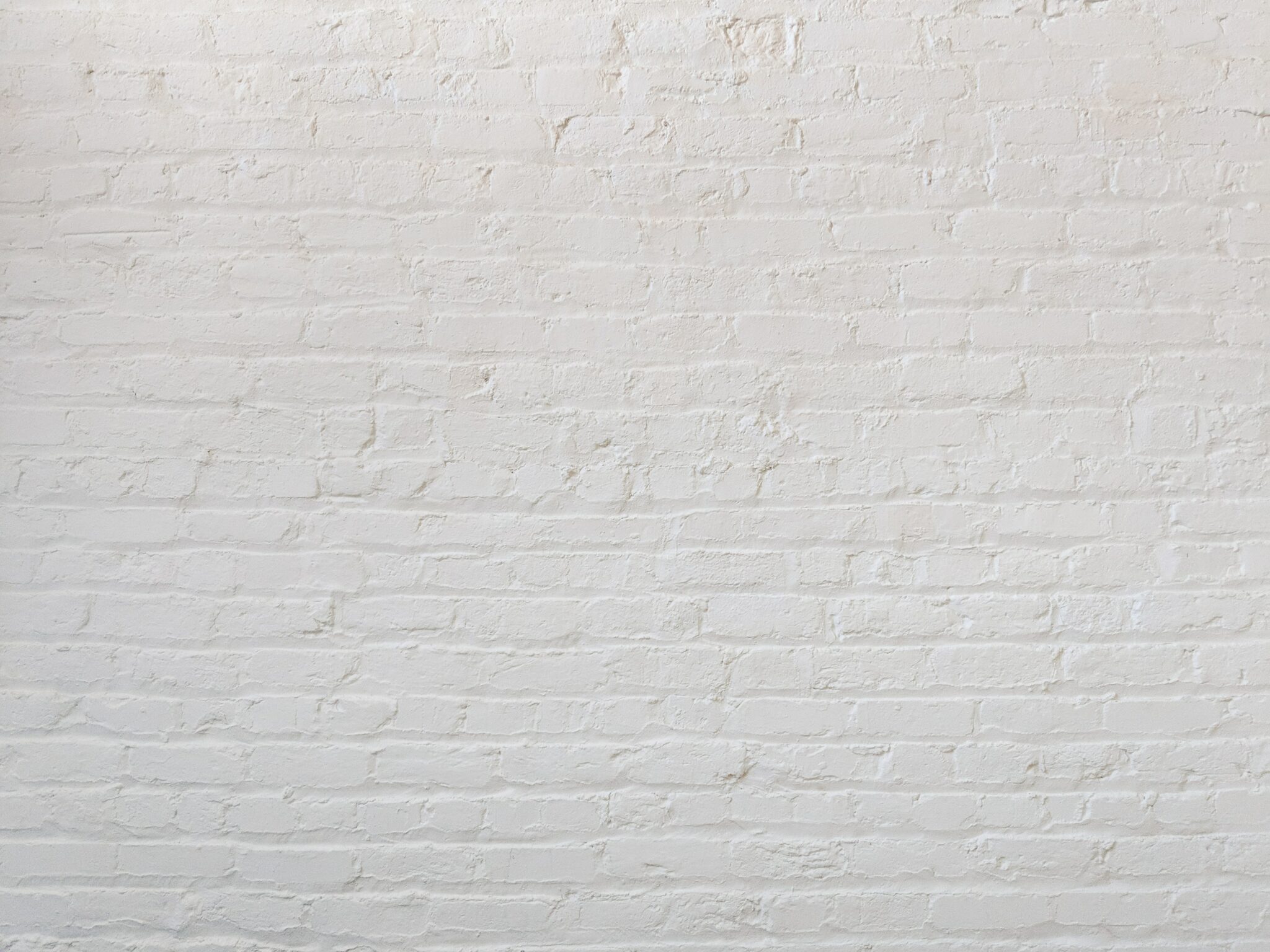 Looking for a Professional House Painter in Newcastle? Contact Hunter Coast Painting!
Hunter Coast Painting can handle all aspects of your exterior paint job, from preparing the surface to cleaning up any messes. Our team of professional residential painters offer a range of painting services in Newcastle and Lake Macquarie. 
Request a free quote today – contact Hunter Coast Painting and talk to an expert.
Gavin, is the founder and director of Hunter Coast Painting who are experienced Newcastle Painters. Combining 10 years experience in the industry and having worked on multi-million dollar homes in Europe and Australia, Gavin is able to provide a wealth of knowledge and experience.