First impressions make a huge difference!
Freshening up your street appeal using striking exterior paint colours can instantly revive your home's appearance. You can swap traditional whites with vibrant blues and greens to make a statement or add a pop of colour to your doorway.
Picking the right colour combination for house exterior painting will not only improve property value but also ensure the entire house looks more appealing.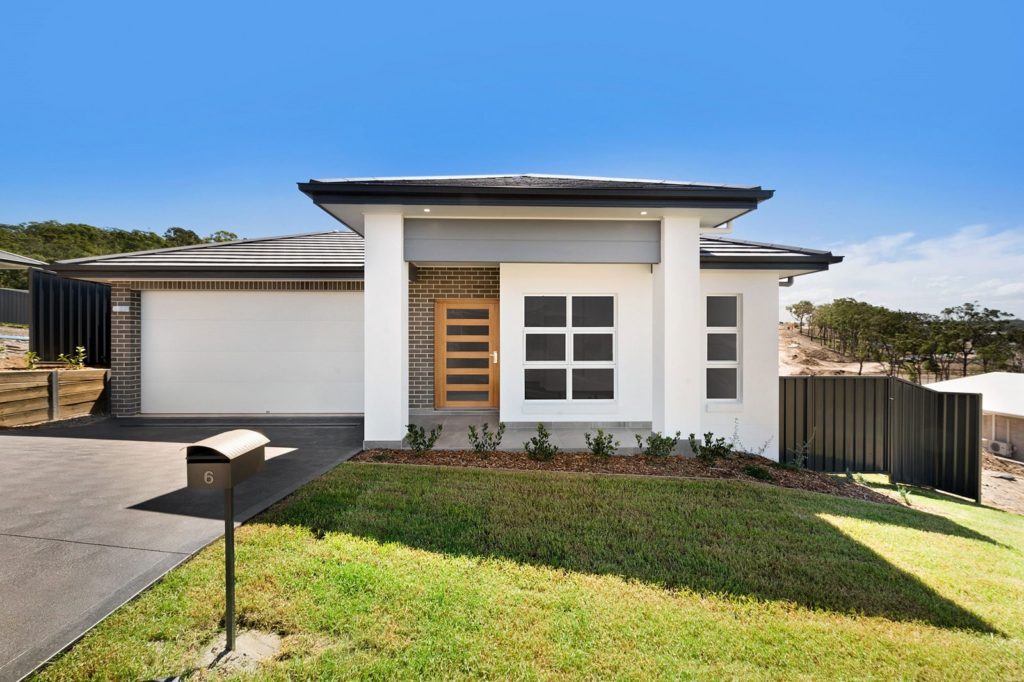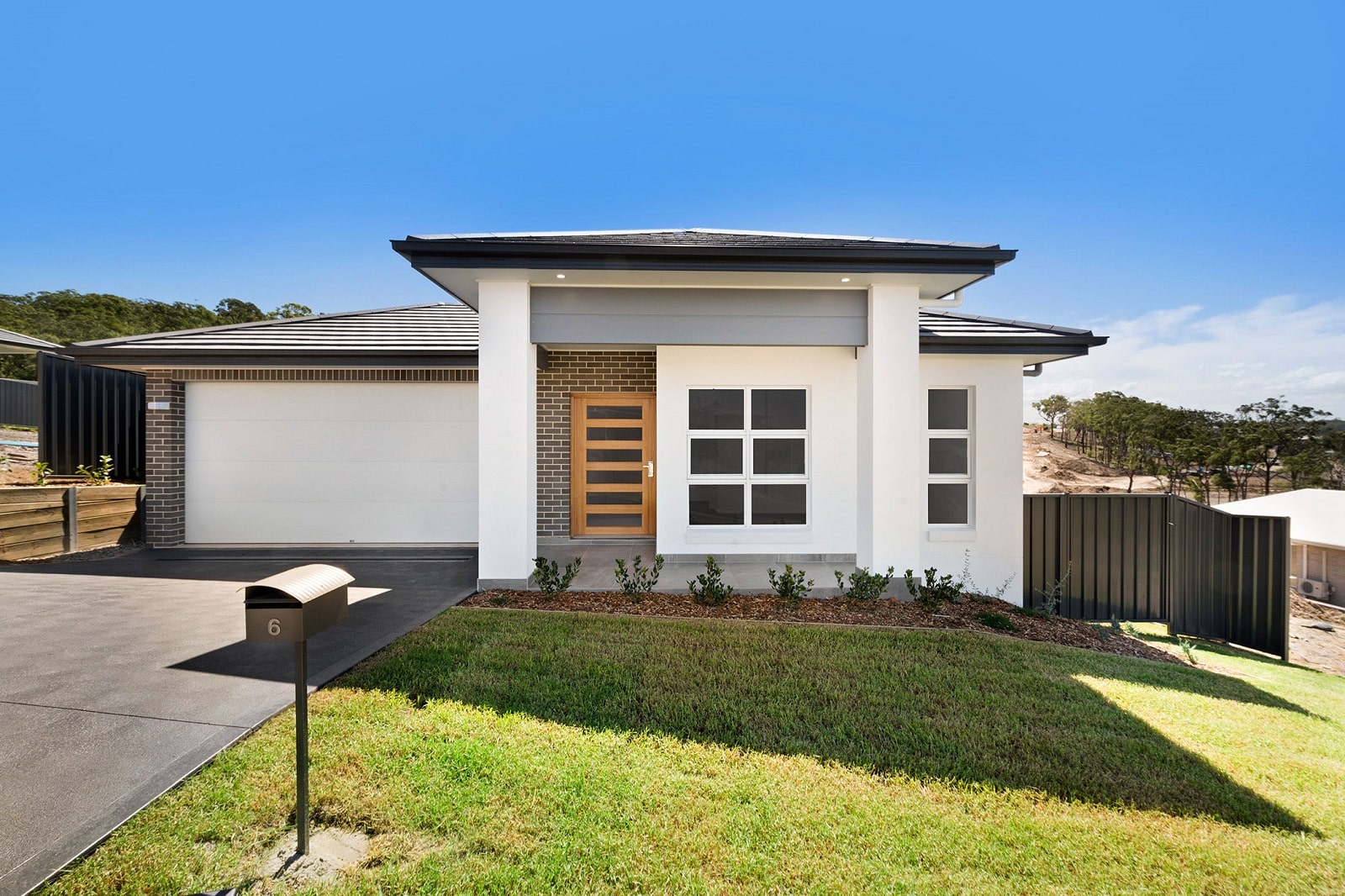 Selecting the Right Exterior Paint Colours
When it comes to designing a beautiful home, it's important to pick a colour palette that complements your home's exterior.
Just like applied cosmetics, artfully applied paint, may it be different shades or neutral tones, makes everything more visually appealing. It delivers the right first impression, highlighting your building's best features, whilst concealing imperfections.
But finding the right exterior paint colours is an exhausting task! It's important to choose a scheme that not only looks good but also lasts for years to come. Several factors come into play when planning an exterior paint colour scheme.
Landscape Matters
Pick a house colour tone that blends with every element in your outside space.
Your home's external environment is crucial to your colour choice. This doesn't mean you need to have the exact exterior colours as your surroundings. Use a contrasting palette or find a lighter tone, to match with your surroundings.
For instance, a front yard can inspire exciting colour combinations based on the natural environment. Pick exterior paint colours that set your house apart but don't clash with the neighbours or nearby buildings.
Consider Fixed Features
Permanent fixtures often have existing colours on and around, such as the rooftop, front door, window frames, or your brickwork. Whether you're working with warm tones or a cool colour scheme, your exterior paint colours must harmonise with these elements.
You might even have a colourless chimney or a wooden door that looks beautiful as they are, so the right colour scheme should highlight such features. Keep such materials in mind while choosing colours for your home exteriors.
Make Sure the Paint is Long-Lasting
If you're investing in a fresh coat, ensure the longevity of the paint by priming the surface to prevent blisters or cracks from forming. Always opt for acrylic latex paint for better adhesion and superior colour retention. 
You should also apply thicker coats of paint to ensure long-lasting protection of your exterior walls. Additionally, be careful about your paint colour choice—earthy tones have a higher capacity of retaining colour versus bright hues.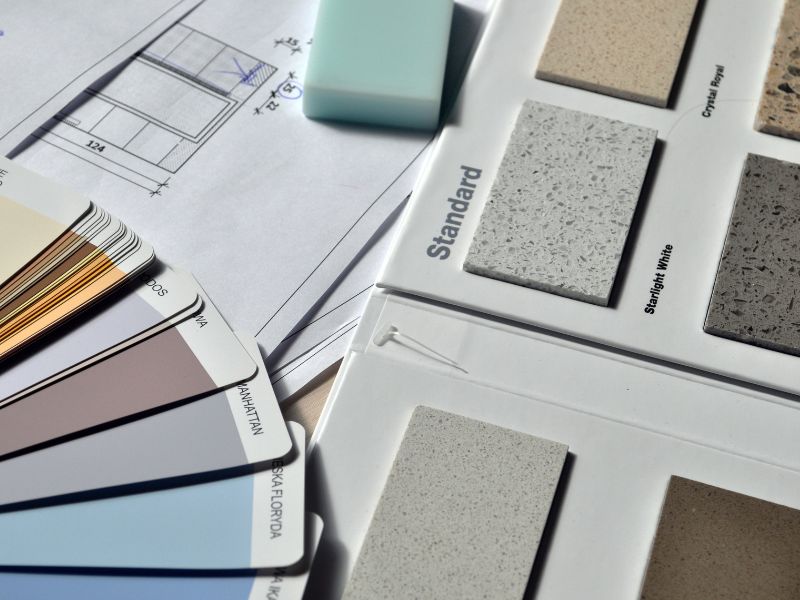 Best Exterior Colour Combinations to Consider
With so many exterior paint colour options trending today, it can be difficult to know what your best options are and what will stay in style into the future. Here are our top picks for exterior colour palettes that are sure to look great for years to come.
The Dramatic Monochrome Effect
Classic yet distinguishingly modern, a simple black, white, and grey scheme will instantly draw attention to architectural features. The 60-30-10 is a timeless principle in this case, where you can add accents of grey in the colour scheme. 
The biggest benefit of monochrome schematics is that the contrast allows you to visually sculpt the building. You can highlight bold elements in the exteriors or hide away imperfections across different substrates.
Keep the main colour in a darker grey and use crisp white accents on window trims, for example, charcoal tones with a white colour combination. Such colour schemes are visually arresting for heritage-style and weatherboard exteriors.
Some undertones of white may appear cream while blacks may feature a blue or a brown colour undertone. This is quite noticeable once you've painted large external walls, so be very careful while picking your undertones.
The Elegance of Pastels
Such a sophisticated colour scheme includes a nice sharp contrast, often between the main paint colour (on the walls) and your trim colours.
For a timeless appeal, you shouldn't experiment beyond the classic, two-colour palette for your home exteriors. In this case, you can pair a muted pastel with a clean white trim to ensure a clean and fresh look.
This format is particularly well suited to weatherboard homes. It can also work for country-styled homes and coastal curbs. Pastels create a light and airy ambience, allowing you to highlight distinct architectural details.
The principle behind pastels is selecting a suitable palette that harmonises with your base colour. For instance, teaming a natural green colour or fresh blue tone with cool whites and warm reds with whites featuring a pinkish undertone.
The Down-to-Earth Rustic Vibe
There's nothing more appealing than a landscape-inspired colour scheme. For instance, earthy hues that feature layers of warm ochres, rich browns, deep reds, and slate grey.
You can incorporate this house colour scheme on tactile elements like timber, stone, and brick to create a rustic appeal. Not only is it easy on the eye but it also adds a touch of warmth to contemporary architecture.
While deciding on the number of colours to include, note that three to four shades in an exterior house palette are more than sufficient. It's essential to also consider the colour of your rooftop, pathway, and other substrates.
The Grey-on-Grey House Colour
Grey is a versatile tone that suits all styles of architecture. In coastal areas, you'll come across a lot of blue-grey exterior colour schemes. Charcoal, light grey, or black are also popular choices for a grey-on-grey effect in an urban landscape.
You can build a striking grey palette using three shades for exterior structures: fascia boards, trim, and walls. From bleached-out greys to steely-blue hues, experiment with tonal variations of the same colour to create cohesion.
A good strategy while selecting a grey tone is to consider existing colours in and around your exterior space. You can even take inspiration from structures in your immediate environment, including the garden and pathway.
The grey-on-grey exterior colour scheme ensures a striking balance if you're going for a contemporary look. Since grey complements materials like timber, slate, and sandstone, this colour scheme is also excellent for heritage homes.
The Neutral Colour Combination
Regardless of your home's style, neutral colour combinations are always on trend. Whites (warm and cool undertones) pair well with neutral colours like beige, taupe, charcoal, tan, and black.
Neutrals are considered safe colour choices that create a visual lift. For a crisp and elegant look, paint the window trims with a lighter shade of the selected colour palette. You can also paint the entrance in a darker variation of the exterior wall colour.
Neutral shades are a classic option, similar to organic tones like clay, earthy brown, or stone, allowing your exteriors to blend seamlessly.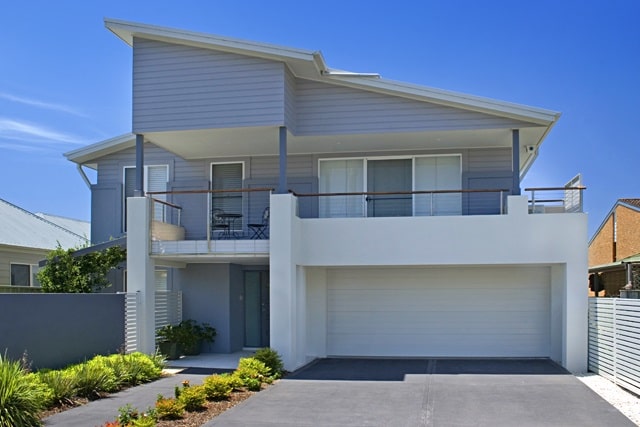 What Exterior Paint Colours Last the Longest?
While choosing a paint colour, it's important to note that UV radiation can deteriorate paint colours. The more the paint is absorbed by UV rays, the harsher the effect. As a result, your paintwork is most likely to fade out or peel.
Even prolonged exposure to moisture can cause inferior paint formulas to swell up, leading to flaking, cracking, and blistering. For this reason, it's important to pick exterior paint colours that can hold up better than others for exterior walls.
If your home exteriors are constantly exposed to the sun, choose a lighter shade versus dark colours like black, deep blues, and more. You must also avoid any colour tones that have a red pigmentation or a pink undertone. Some of the best exterior paint colours that can withstand sunlight are:
Light brown

Beige or tan

Light blue

White

Pale green
For more professional painting tips, read our blog.
How Can You Combine Paint Colours for Exterior Walls?
Choose primary and secondary accent colours

Match the colours of your shutters and doors

Determine undertones under different lights

Take cues from existing, natural surroundings

Don't clash paint colours with your neighbours

Stick to the architectural style of your home

Pick a neutral shade for your roofing material

Use colours to diminish or highlight features
Mistakes to Avoid While Choosing Exterior Paint Colours
Ignoring your area's weather conditions

: Pick a superior quality exterior paint as protection against the natural elements and to prevent pest damage.

Choosing the wrong type of exterior paint

: Choose a high-quality paint that can weather the elements and retain its original colour over a longer period of time.

Settling on a colour based on printed samples

: Analyse actual paint samples when choosing a colour to understand how it really looks in real-time.

Trying a DIY approach the first time

: Get in touch with experienced exterior house painting professionals to address personal safety concerns.
Worried about damaging your home or landscape? Connect with a professional residential painting service near you. Such experts can address all your queries and thoroughly inspect your house exterior before starting the paint job.
Still not satisfied with your paint job? Get in touch with us! 
Painting a house exterior is no small feat! It can be stressful, time-consuming, and costly when you don't get it right the first time.
Before you pick up the brush, wet a roller, or fill your sprayer, make sure you've done enough research on the type of exterior paint colours you're using.
If you're feeling a little overwhelmed, connect with our experts at Hunter Coast Painting for more assistance. We have the expertise to help you choose the right tone and type of paint for your exterior walls.
Hunter Coast Painting are renowned for quality exterior and interior painting and workmanship for commercial projects across Lake Macquarie and Newcastle NSW.
Gavin, is the founder and director of Hunter Coast Painting who are experienced Newcastle Painters. Combining 10 years experience in the industry and having worked on multi-million dollar homes in Europe and Australia, Gavin is able to provide a wealth of knowledge and experience.